Start Here! Apply, Events, FAQs and more!

Experience Granada, Spain for a semester through Arcadia University
So you're interested in studying abroad.... now what?
Studying abroad at Hollins is a rewarding, defining learning experience for students, and with over 30+ programs offered, there are a wide array of program lengths, locations, and objectives to consider before submitting your study abroad application.
Here are 4 actions to take before you start your application to a study abroad program:
1. Review study abroad programs on Hollins' Study Abroad site (click 'List of Affiliated Programs' on left side menu)
By browsing the course catalogues for different study abroad programs, you can see important information which you should consider in your study abroad program, such as cost, academic focus, language requirements, GPA requirements, internship availability, etc.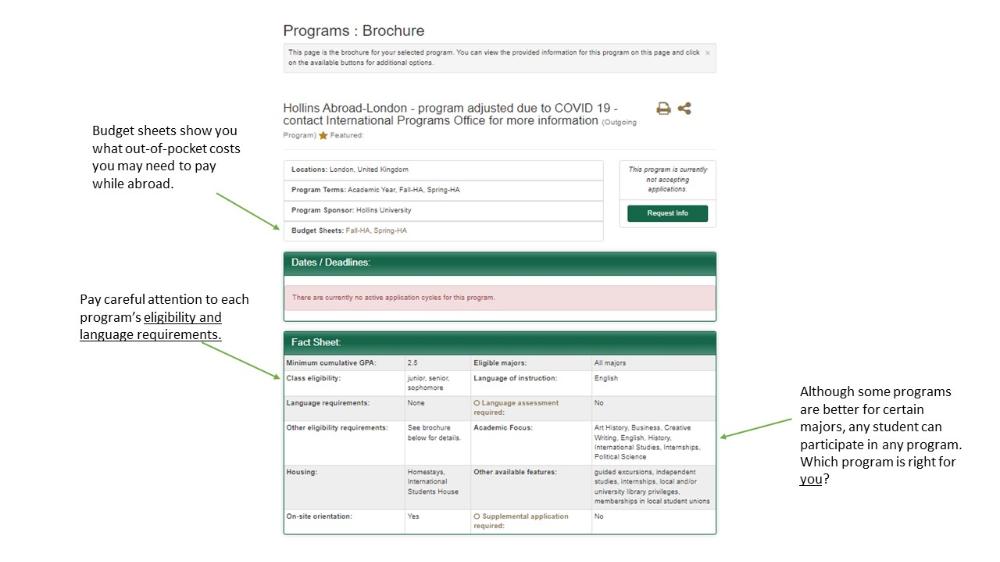 2. Meet with your Academic Advisor to discuss your required Hollins coursework
Study abroad programs should supplement your academic studies at Hollins, not hinder them!
Make sure that you are on track to complete your major/minor courses, and that your requirements can be met through the courses offered abroad. For many of our partner/affiliate programs, course syllabi can be found on their websites, which you can navigate to through the brochure pages.
To see which courses from our partner/affiliate programs which have been pre-approved by Hollins' Registrar's Office already, please
click here
.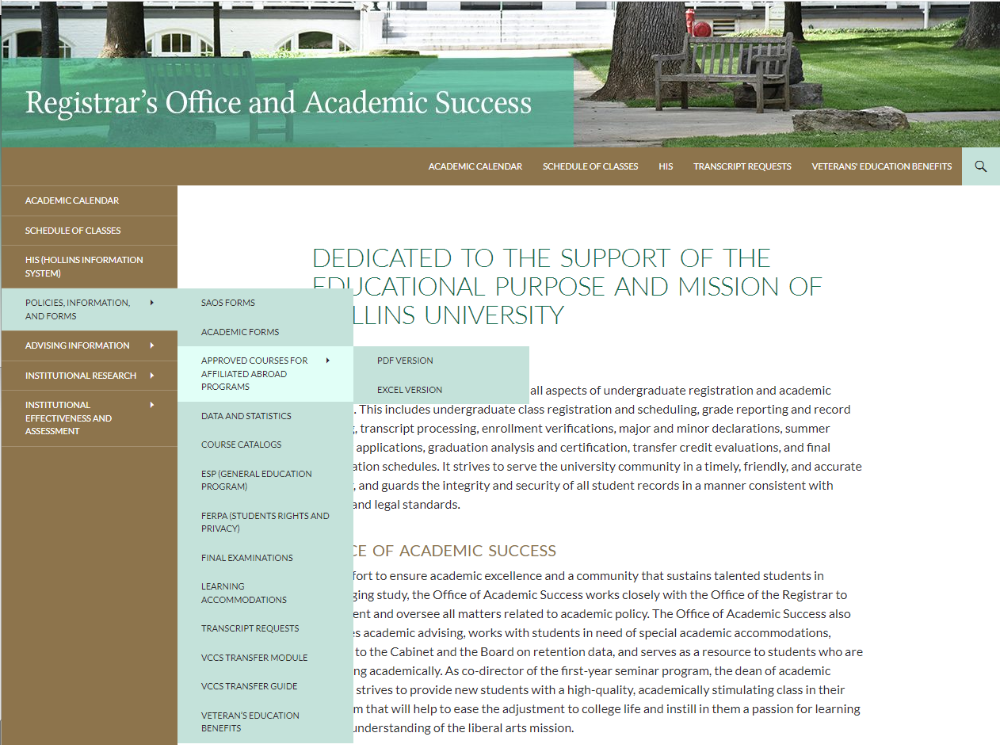 With this information, you will be able to discuss with your academic advisor which program and courses may be right for your abroad experience.
3. Apply for/renew your passport
Your passport is the most important document throughout your study abroad application and program experience, as it will serve as proof of identity, citizenship, and, if a visa is needed for your program, the right to study and/or work abroad.

* Due to processing delays caused by the on-going COVID-19 pandemic, the US State Department and Passport Agency estimate an 8-11 week processing time for all new and renewed passport applications. Please note, the 8-11 weeks timeframe starts from when the State Department receives your documents via snail mail. It could take an additional month for your mail to arrive and be processed as received by the State Department due to delays in the postal service.
Because of this, it is
highly
recommended that you apply for/renew your passport well in advance of your program start date. For more information on how to apply for/renew a passport, please see
How to Apply for a Passport
on our Hollins Studio Abroad website.
4. Research funding options for your study abroad experience
Study abroad doesn't have to break the bank! There are a plethora of funding opportunities available both through Hollins and through outside scholarships. Check out our
Financing Study Abroad
page on Hollins' Study Abroad, and keep a lookout for our monthly
International Programs Newsletter on my.hollins
which often will advertise scholarships available to students.