Global Ambassadors
Who is a Global Ambassador?
Global Ambassadors are students who have returned from studying abroad and want to share their experiences, promote study abroad, assist future program participants, and host events to raise global awareness. Ambassadors serve as active volunteers for the Global Learning Hub, assisting at information sessions, pre-departure orientations, information tables and other functions, events and activities. The goals for Global Ambassadors are to promote education abroad and provide a peer-to-peer advising support system to prepare students for an incredible experience abroad.
Meet our 2023-24 Global Ambassadors!
Blair Turner '25 (Ecuador - Faculty-led J-Term 2023)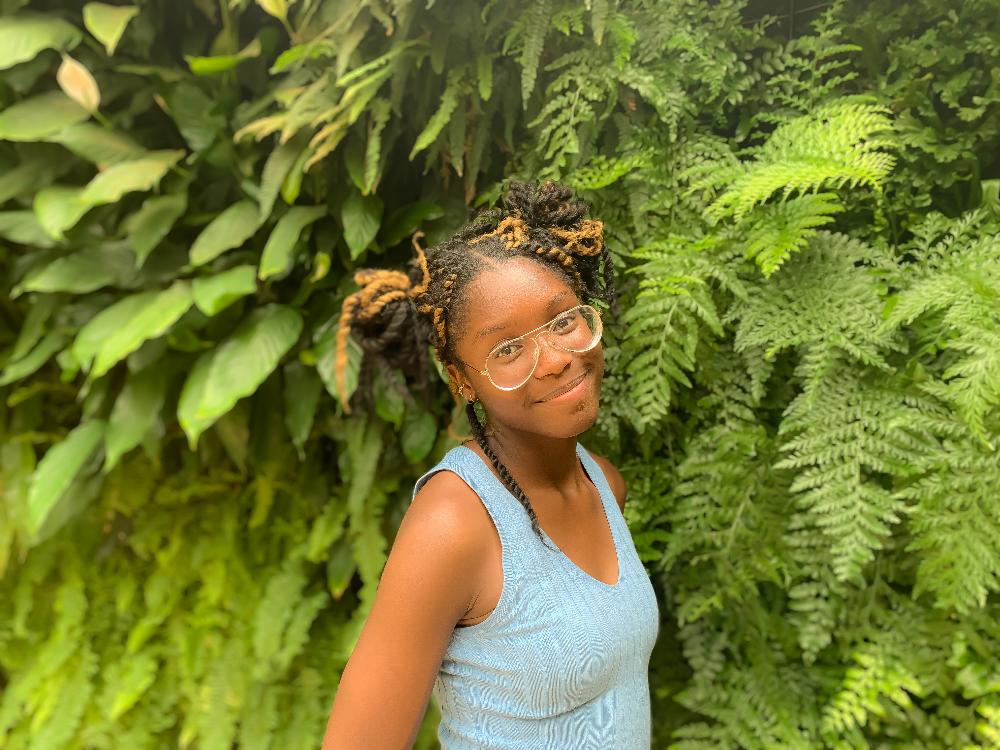 Hello! I am Blair Turner, class of 2025. I am an Environmental Science (B.S.) major and Economics minor. I have a fascination with plant research and participated in research on the J-Term 2023 Ecuador trip and plan on furthering their plant studies with an internship at Cornell University summer of 2023.
Coinciding to plant research, I am an active member in the Hollins community. Blair participates in the clubs Black Student Union and Students for Environmental Action. In addition, I am an ETP (early transition program) mentor for HU Connect which caters to mentoring first-year BIPOC and low-income communities at Hollins University. My plans are to go to graduate school for conservation science and work for environmental conservation and justice.
To talk with Blair, email: turnerbn@hollins.edu
Kaylin Wallen '25 (J-Term Language Immersion-Tours, France, J-Term 2023)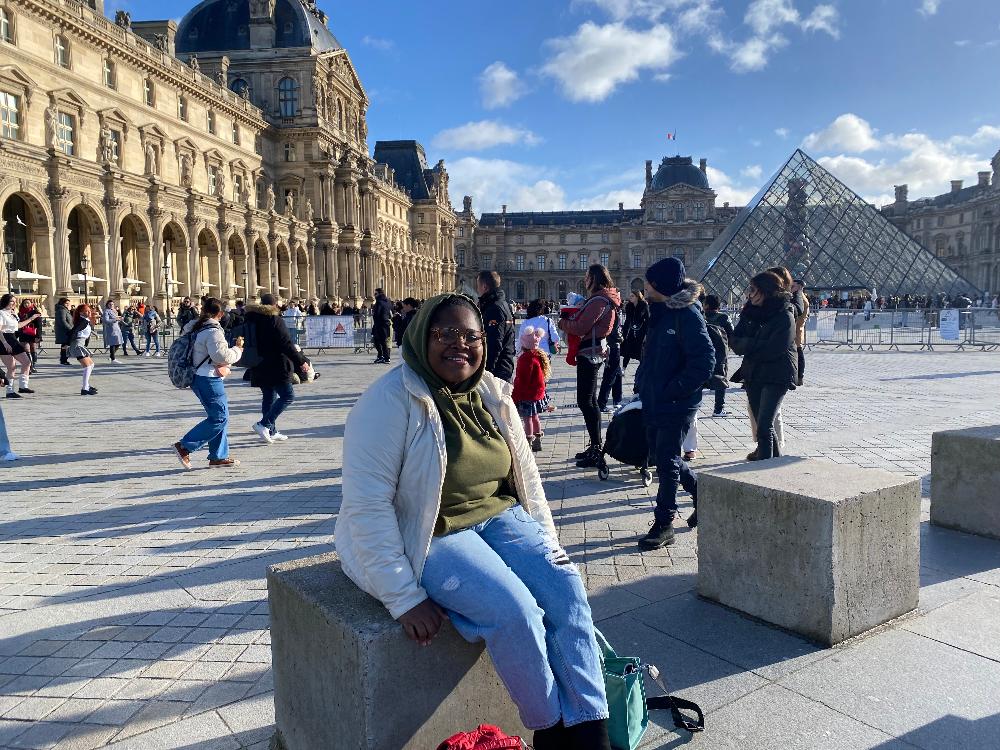 Hello everyone! My name is Kaylin Wallen. I am a biology and public health double major. I studied abroad in the Tours, France, in a language immersion program during my second J-Term at Hollins. I have always been an experiential learner and thought what better way to start learning a new language than visiting the country to get total exposure?
I have always enjoyed traveling but spending more than a week in a country was a fantastic experience. I learned new things about the culture and the language every day. The food was terrific, and I met many incredible people.
Taking on a new adventure alone was thrilling, and I would recommend traveling abroad during college. It is the best time to do it!
To talk with Kaylin, email: wallenkl@hollins.edu
Susanna Helms '24 (London, Fall 2022, and Athens, Greece, Faculty-led J-Term 2023)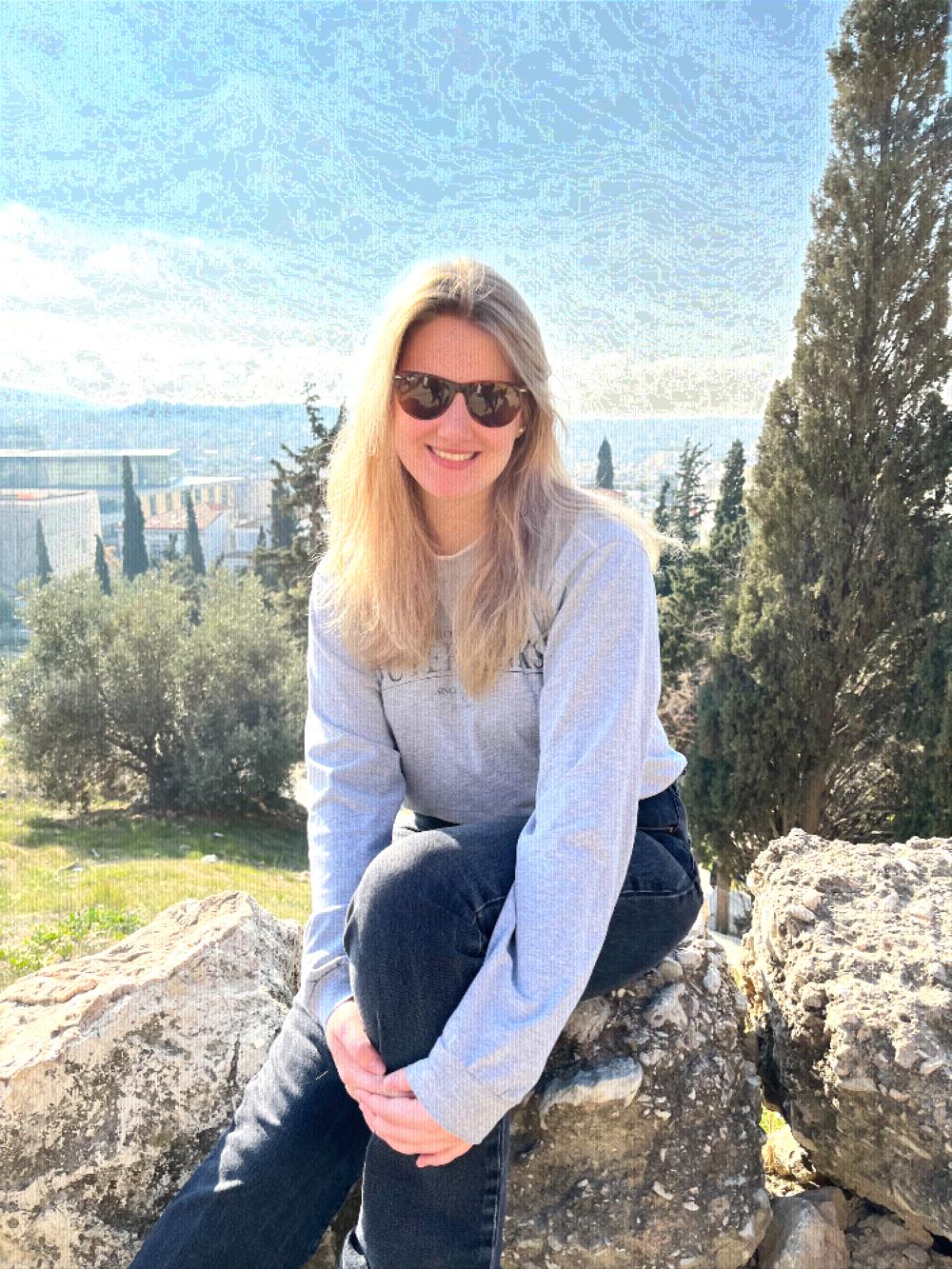 Hello! My name is Susanna Helms, and I am a senior at Hollins majoring in International Studies. I spent the Fall 2022 semester studying in London as well as a faculty-led J-Term trip to Athens in January of 2023.
My experiences abroad have been one of the highlights of my college experience thus far. In London, I was able to take classes on global human rights perspectives, European politics, British history, arts administration, and even child psychology. The academic aspect certainly allowed me to delve into my own major more as well as explore other areas that interest me. Living in London was an eventful experience, while I was there the UK experienced the death of Queen Elizabeth the II and also the resignation and consequent appointment of a prime minister.
Athens was also an experience I will always remember. In only 10 days, Professors Salowey and Richter took a small group of students to see much of what Greece has to offer. In addition to trips to the Acropolis, Eleusis, Delphi, and more, we each undertook a research project that tied into the themes of our destination.
I strongly encourage everyone to consider a semester abroad regardless of their major. For me, living in London and traveling to Greece allowed me to wander outside of my comfort zone and better understand the perspectives of others.
To talk with Susanna, email: helmssn@hollins.edu
Marie Gruver '24 (Greece, Faculty-led J-Term 2023 and College Year in Athens, Spring 2023)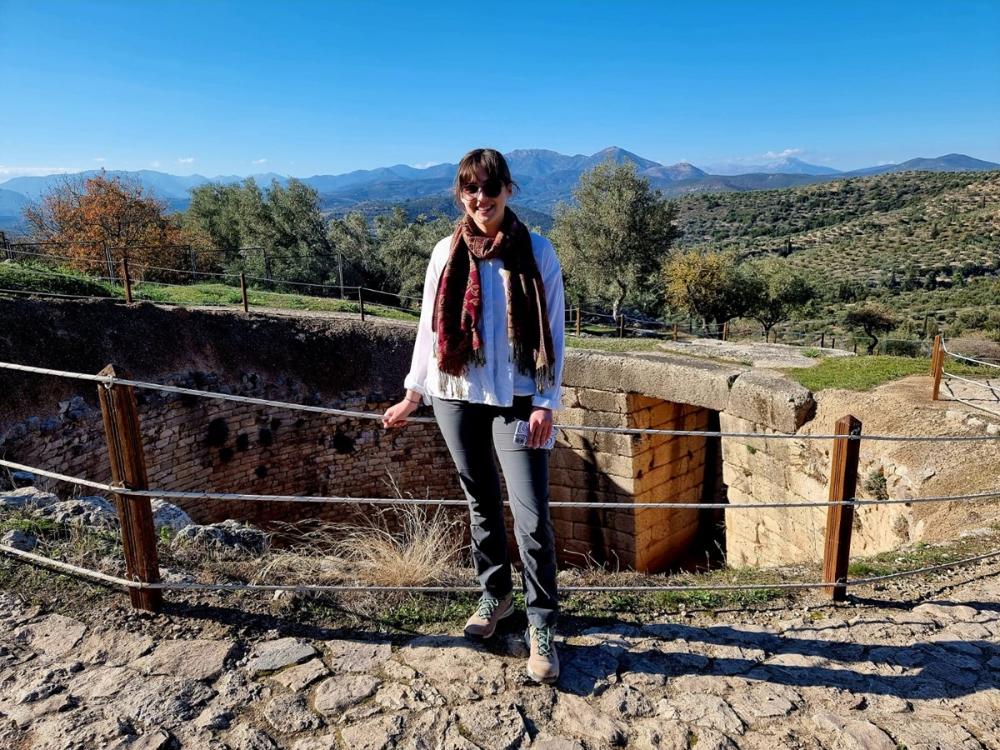 Hi y'all! My name is Marie Gruver and I am currently a senior here at Hollins, double majoring in Classical Studies (Ancient studies concentration) and History. I took part in Professors Salowey and Richter's 2023 J-Term trip and then stayed in Athens for the Spring 2023 semester, taking part in the College Year in Athens (CYA) program!
While being abroad, I have had the most amazing experiences, being able to have hands-on, on-site learning of the things I've always read about in textbooks back at Hollins. Before coming to Greece, I had never been abroad before, but the memories I've made since being here has made the learning curve and culture shock so worth it. I have also had the opportunity to internship at the Museum of Cycladic Art and partake in multiple academic field trips to the Peloponnese and Northern Greece with my program. Because of CYA's close partnership with the prestigious American School of Classical Studies in Athens (ASCSA), I now know that the American School is a program that I want to be apart of once I graduate from Hollins and continue my studies in Classics on the Master's and PhD levels. Please feel free to reach out with any questions that you might have about studying with CYA, or even just studying abroad in general.
Γει? σου!
To talk with Marie, email: gruverme@hollins.edu
Zeina Ghanem '24 (University of Limerick, Limerick, Ireland. Fall 2022)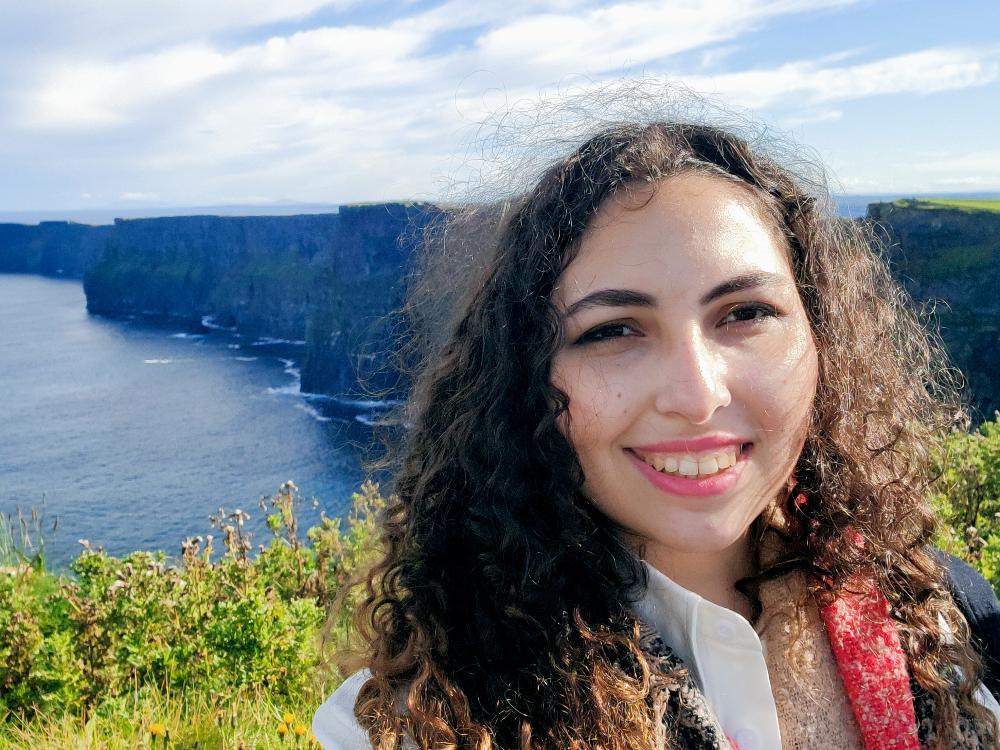 Hello, I'm Zeina Ghanem. I'm pursuing a Bachelor of Science in Psychology and minoring in English. I was fortunate enough to study abroad in Ireland in the Fall of 2022 in my Junior year at the University of Limerick.
I am a strong believer in the power of education as a catalyst for change. My desire is to bridge the gap between cultures and foster meaningful connections on a global scale. Ireland exposed me to a whole new world of culture. I learned so much about not just what makes Ireland and Irish people unique but also about different countries within Europe. I met people and made friendships from around the world and that experience alone was amazing. My time abroad will forever be memorable for me because I gained so much from being independent, learning the Irish education and grading system, traveling to Europe, and just seeing more of what the world has to offer.
Through my role as a Global Ambassador, I strive to inspire others to step outside their comfort zones, explore new cultures, and embrace the richness of the global community. I also actively share personal experiences, insights, and resources to equip others with the tools needed to embark on their own transformative journeys.
.
I recently became a published writer on Teen Magazine and I have written two articles so far. The first article can help international students that decide to study in America on how to navigate the American student life system and what they can do to move forward. This is mainly aimed towards high school students, but it can be relatable to university students as well. I believe it can help a lot of students and provide a sort of guidance. You can read the article
here

.
The second article,
Mental Health: Coping Skills and Resources for Anxiety
, provides helpful coping mechanisms and resources to help reduce and possibly treat your anxiety.
To talk with Zeina, email: ghanemzy@hollins.edu
See our past Global Ambassador's below, or view the
2022 Global World: A Global Ambassadors Panel Event
here
!
Anh "Anna" Doan '23 (Hollins Abroad- London, Spring 2022)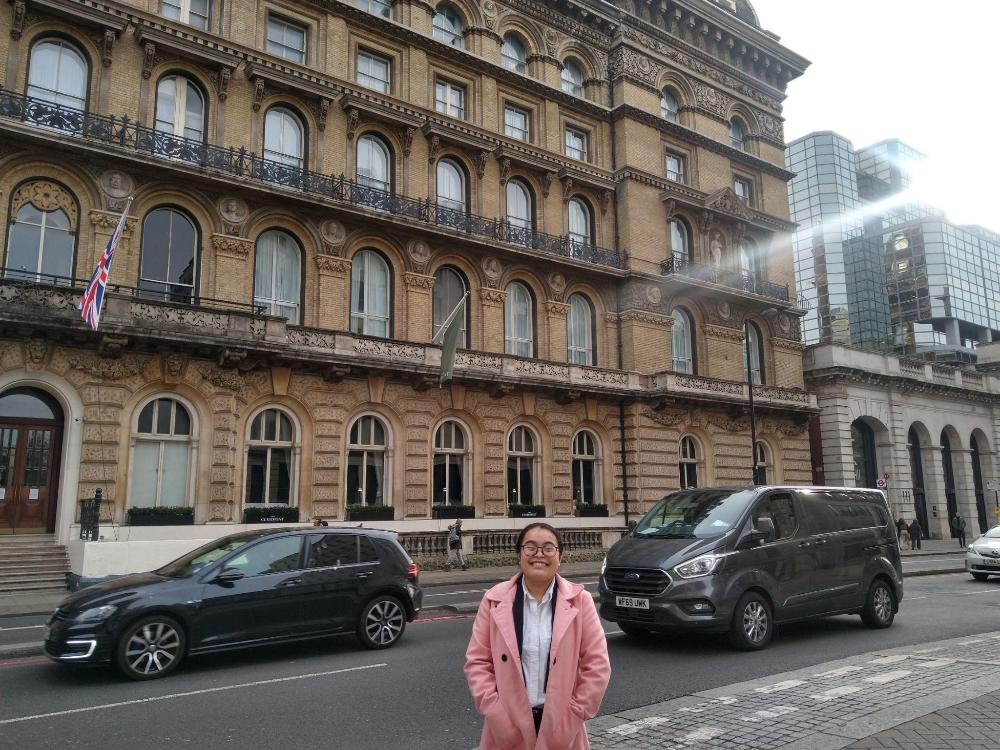 Hi everyone! My name is Anh (or Anna), and I am an international student from Vietnam. I am a senior majoring in Mathematics with a Data Science concentration. In Spring 2022, I had a study-abroad in study-abroad to London through the Hollins Abroad program affiliated with CAPA.

Since I was a child, I have dreamed travel around the world, and London, in my mind, was a magnificent city that I wanted to discover about. I was so happy and thankful that I had an opportunity to study and intern abroad in this city. Throughout my time there, I learned about London's history and culture through the courses such as Exploring the Global City London and Post-War British Popular Culture. In addition, I did an internship and got to know my inspiring supervisor and many other international colleagues.

London was a great piece of my youth memory, and I will be so grateful that I went to this city when I look back to my 20s. If I could come back to London, I would not hesitate to say yes. Take any opportunity to let you go abroad, and you will never know how you get mature a lot and learn to be a global citizen. I am so excited to share more about my study abroad experience as the Global Ambassador!

Charvi Gangwani ' 24 (J-Term Language Immersion- Tours, France, J-Term 2022)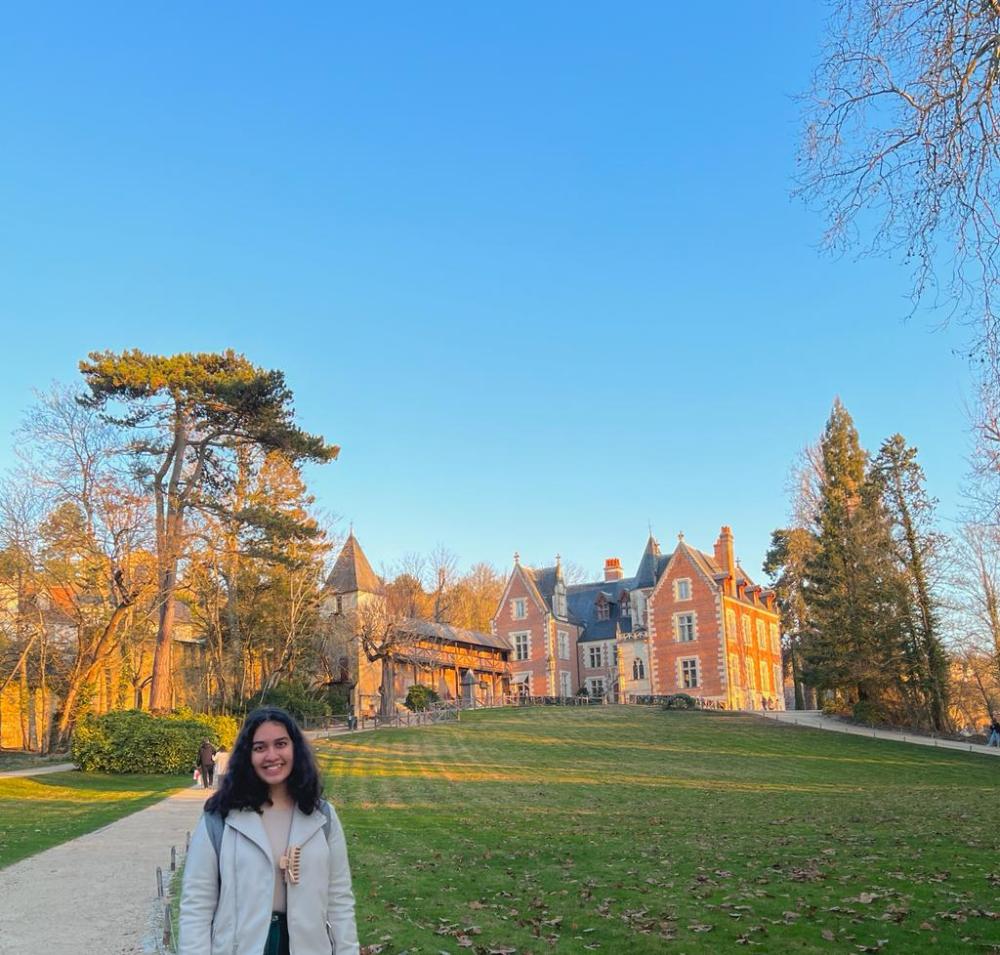 Hi! My name is Charvi Gangwani and I'm a junior majoring in Biology and minoring in Chemistry on the three-year accelerated track.

This January I was fortunate enough to learn French in the city of Tours, France by pursuing the J-term in Tours program offered by Hollins' International Programs. My interest in learning French was sparked when I first took a French course in middle school, but I couldn't delve deeper as it was not offered again in my high school. However, because of Hollins' diverse breadth of programs and an emphasis on making education accessible, I was able to explore my passions on a beginner level in the vibrant city of Tours located in the Loire valley where the purest form of French is spoken by Les Tourangeaux (the inhabitants of Tours). It was truly a magical experience to not only explore the places, cuisine, and traditions that adorned my books but also form lifelong friendships and connections with open, like-minded people from all walks of life. The immersive nature of the program offered me a lot of opportunities to enrich my cultural and historical understanding through visiting places like Mont Saint-Michel, Château Royal d'Amboise, and Saint-Malo. I was able to hone my French skills because of this incredible program and I would highly recommend it to any student interested in improving their French or learning more about Tour's dynamic people, history, and culture.

I am very excited to share my many experiences as a Global Ambassador this year and encourage more people on campus to unravel the life-changing benefits of studying abroad!

---
Van Le '23 (Hollins Abroad- London, Spring 2022)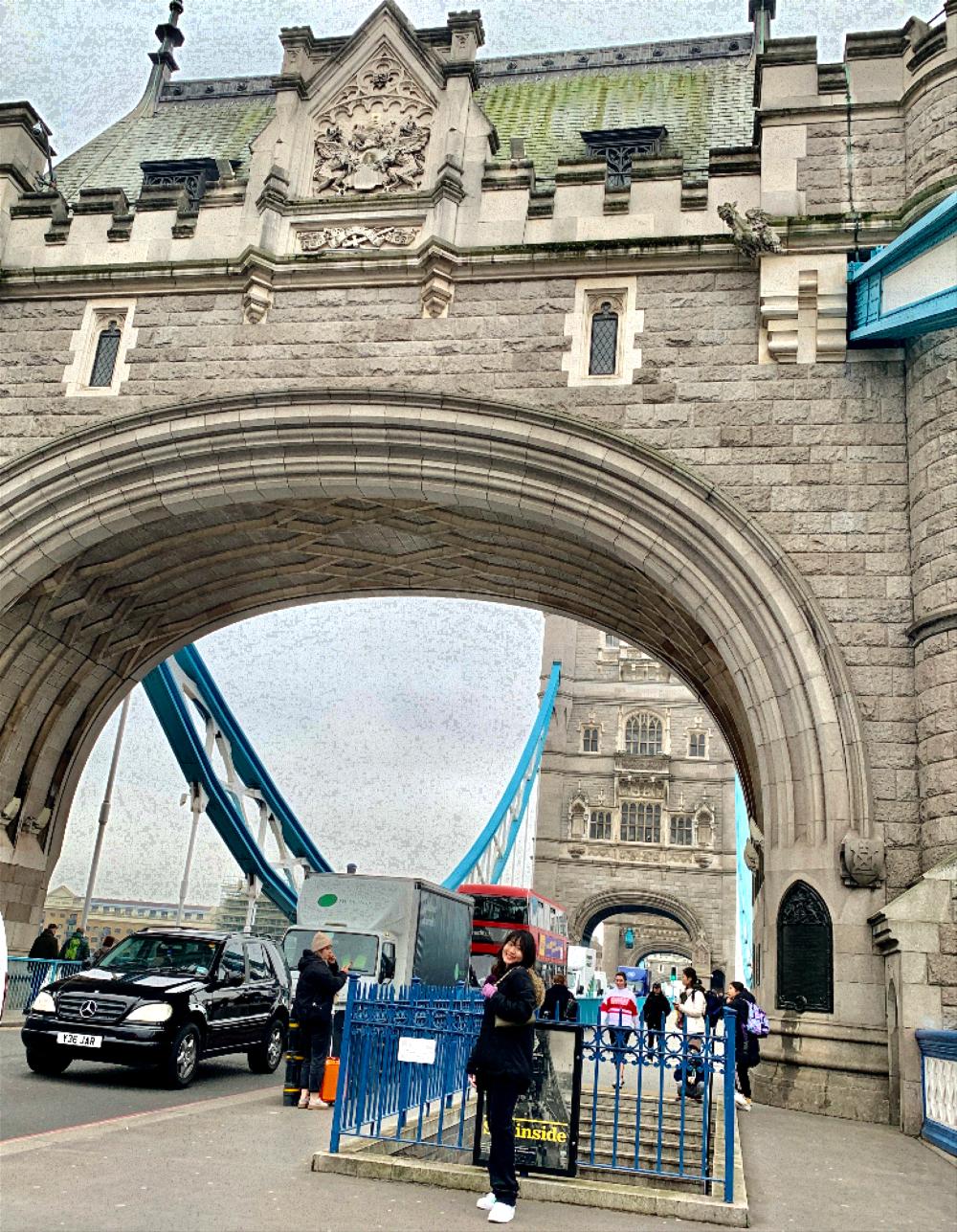 Hi y'all, I'm Van Le. I'm from Vietnam so studying at Hollins is already a study-abroad experience for me. I was so thankful to our college and the International Programs for the opportunity to study in London in the Spring semester of 2022.

I had the opportunity to travel around London and learn different courses such as Marketing and Advertising in Britain which helped me earn my Academic Achievement Award from CAPA. I also had an internship with a London-based company where I met new friends from Iran, Switzerland, and Singapore with whom I still keep in touch.

I enjoyed visiting all the must-see destinations in London such as the Natural History Museum, Hyde Park Corner, Stonehenge & Bath City, and the Wallace Collection. They were incredibly beautiful. CAPA offers a wide range of classes so no matter what major you are, you will definitely find some fascinating classes to take. They also organize different activities for you to participate in every week such as the weekend trips to Cambridge, Greenwich, Indian restaurants, etc.

Please reach out to me with any questions about the CAPA London program!



---

Chanmolis Mout '23 (School for Field Studies- Kenya, Spring 2022)


My name is Chanmolis Mout. I am an international student from Siem Reap, Cambodia. I am a double major in International Studies and Environmental studies. My areas of interest include sustainability, climate change, and conservation on a global level. I studied abroad with School for Field Studies (SFS) in Kenya in Spring '22 and I loved every single minute of the trip. The program focuses on sustainability, climate change and conservation, which really aligned well with my areas of interests.

Please let me know if you have any questions about the SFS Kenya program!
---
Jessica Willebeek-LeMair '23 (School for Field Studies- Tanzania, Spring 2022)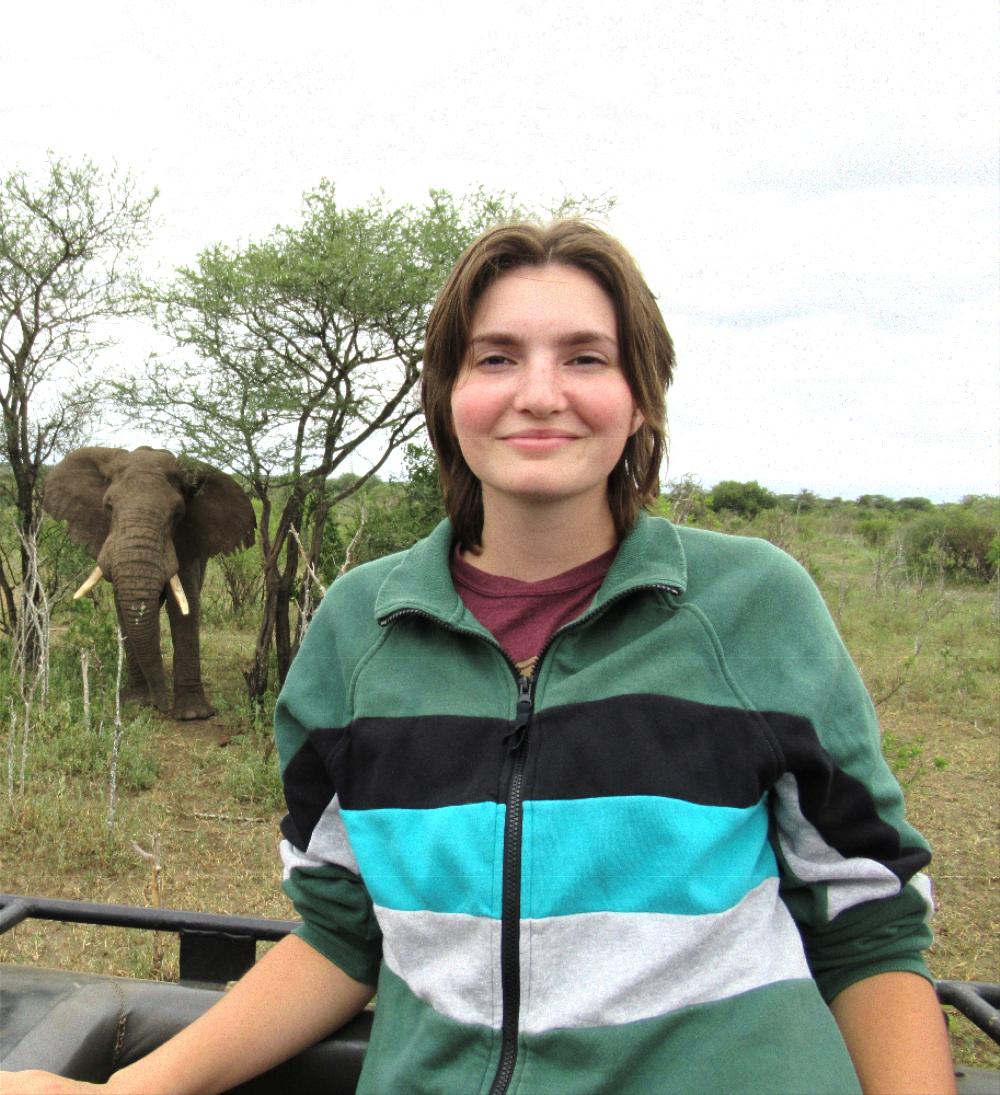 Hello! My name is Jessica and I am currently a senior at Hollins University, pursuing a degree in Environmental Science!

I had the amazing opportunity in the spring of 2022 to attend the School for Field Studies Program in Tanzania. This program allowed me to gain hands-on experience in the field, developing skills in studying animal behavior, using a GPS, identifying plant and animal species, surveying and assessing habitat health, and many others. Not only did I grow as a student over the course of the semester, but I grew overall as a person through wonderful, and sometimes challenging, experiences. While it was frightening to leave the US for the first time and fly across the world, that feeling quickly went away when I was welcomed by the amazing SFS staff and community members of Moyo Hill and became surrounded by the gorgeous natural spaces that Tanzania has to offer. I got to hike up to beautiful waterfalls and fascinating elephant caves as well as go on game drives and see hyenas defending their meal from scavenging vultures and monkeys running through the trees above my head. My semester abroad helped me realize my love for traveling as well as confirm my passion for protecting wildlife and the environment.

I would be happy to answer any questions you may have about the program, so please feel free to reach out!

---
Julia Mouketo '23 (Hollins Abroad – London, Fall 2021)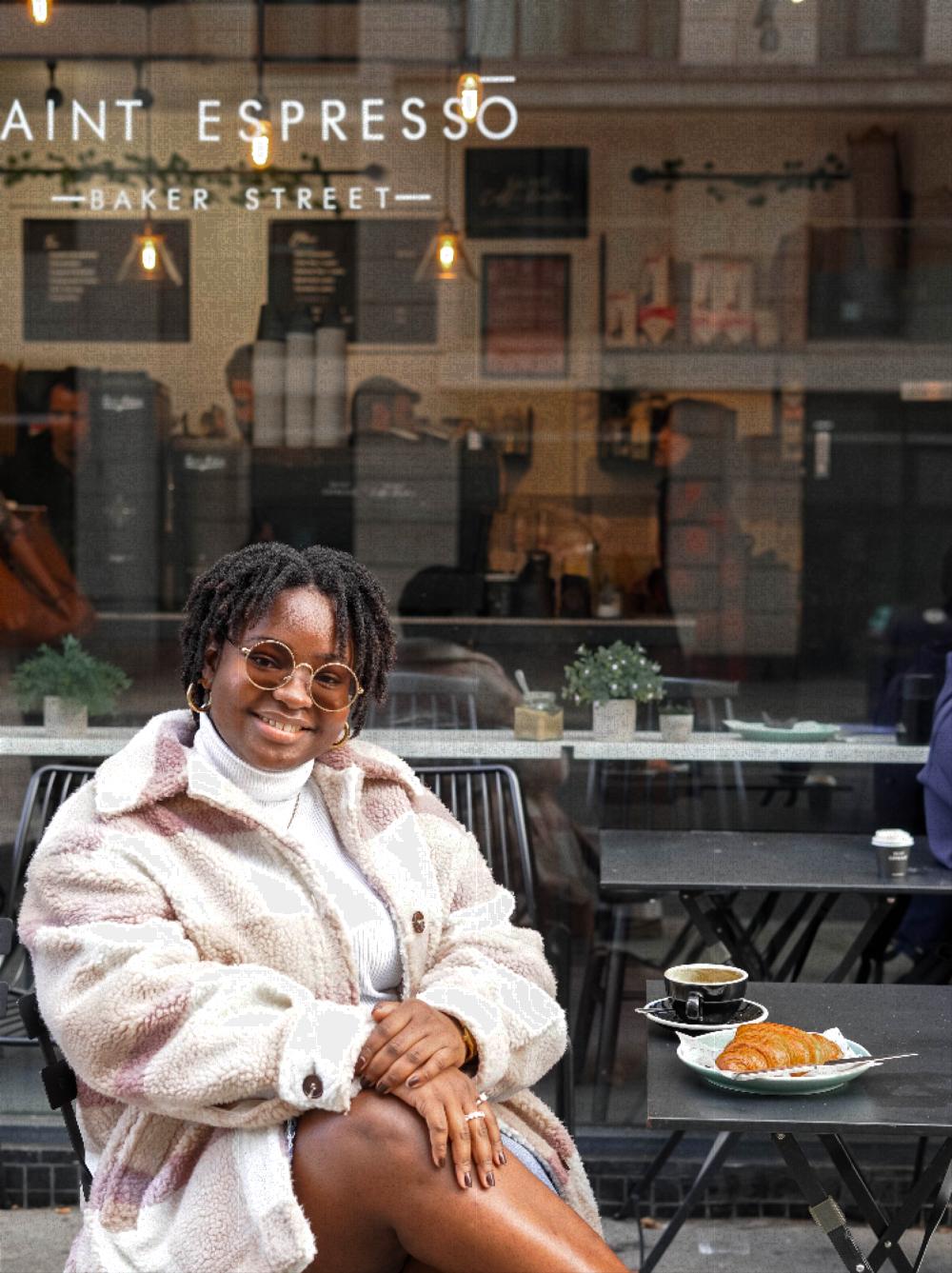 Hello! My name is Julia!

I am currently a Junior majoring in Communication with a minor in Spanish. I spent last fall in London through the Hollins Abroad program and it was a dream come true. Being able to live in my dream city for 4 months confirmed so many things for me. It confirmed my love for the media, for big cities, and for tea! It also allowed me to gain independence & autonomy. On top of that, I met amazing people all throughout my time there! I am definitely moving to London for my Master's !

If you have any questions regarding the program or just want to drink some tea, hit me up!



Christine Emeric '22 (CAPA Global Internship– Australia, Spring 2020)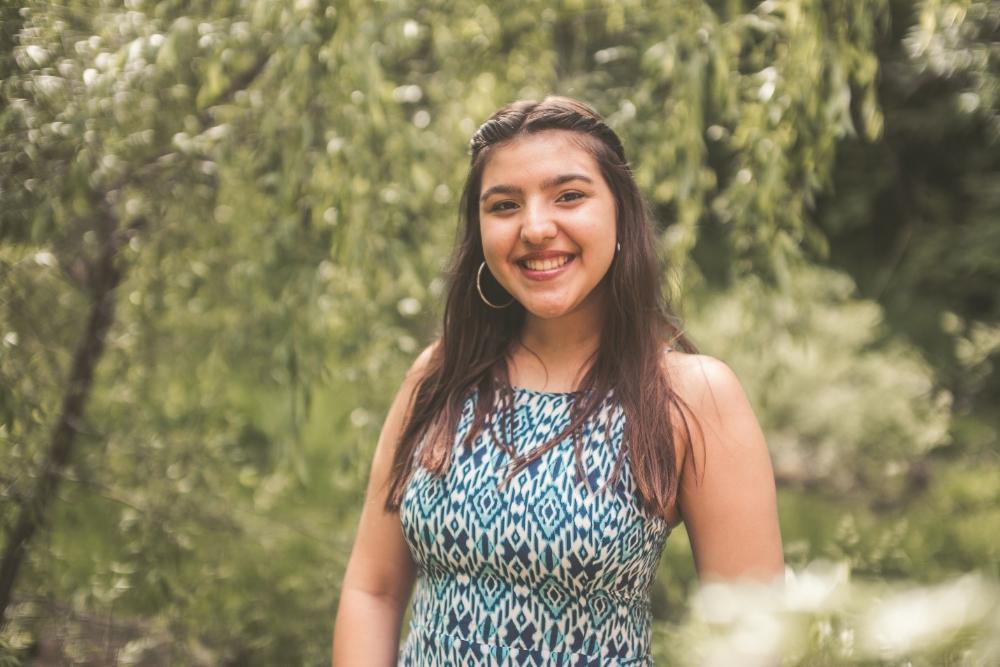 Hello! My name is Christine M. Emeric-Martínez. I spent my Spring 2020 participating in CAPAs online abroad internship. Being able to spend a few months interning with Networked Knowledge with Dr. Robert Moles in South Australia. Justice, diversity, equity, and inclusion are fundamental to the mission, structure, and operations of CAPA: The Global Education Network. Although I was unable to participate in person due to the Pandemic, but I was able to take advantage of this once in a lifetime opportunity while allowing myself to make the most of my undergraduate career. During my internship I also participated in classed that continued to develop learning how to work and excel in a global environment with international colleagues and student peers from across the US, gain remote professional networking and social skills, and learn how to communicate and operate in an international context. The experience definitely made me a stronger and into a global person. If I had the chance, I would do it all over again without a second thought!


---
Rosie Wong '22 (Hollins International Student)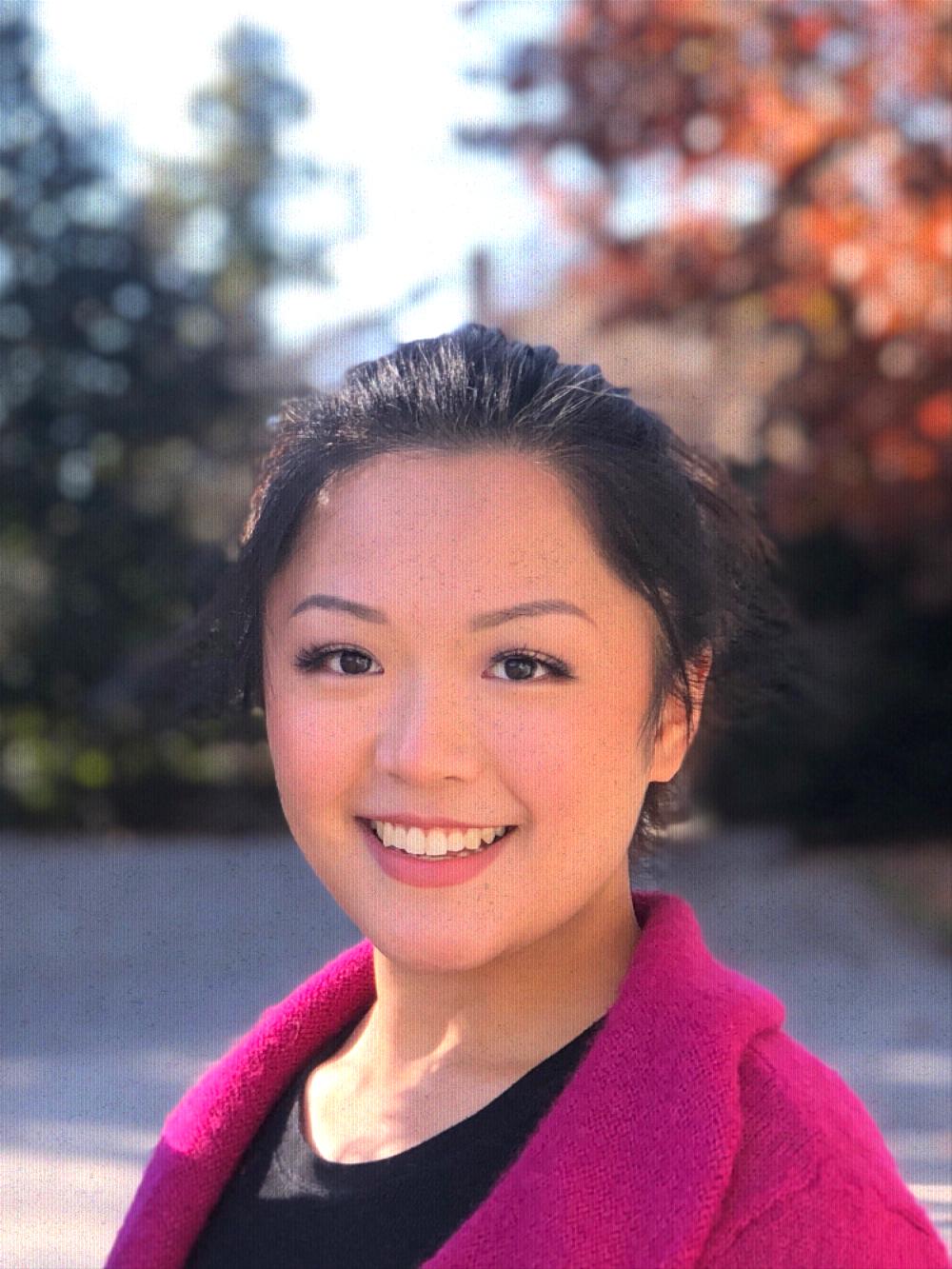 Hello, my name is Chin Wai (Rosie) Wong, an international student from Hong Kong. I am very excited to join the International Program as a Global Ambassador this year. I share with the Hollins community my intercultural experiences and assist the International Program with events of studying abroad.

I double majored in communications studies and theatre. I am fluent in English, Mandarin, Cantonese, and I am learning Japanese on an intermediate level. In 2014, I traveled to the U.S. for the first time, which sparked my interest in studying abroad. My study abroad experience at Hollins was an amazing experience. I am guided by my passion to achieve academic and professional excellence with a strategic mindset and action.

I appreciate all our faculty and staff for their kindness and hard work. I also admire the diverse talents that all our students bring to Hollins. In response, I am letting my work to speak for my initiative to support the Hollins community and higher education pursuing students.

I publish articles on The Teen Magazine to share my experience as a college student and encourage active thinking between me and my readers. See my online articles on The Teen Magazine:

1. "Learning Can Be Any Tense -- Past, Present, and Future":
https://www.theteenmagazine.com/learning-can-be-any-tense-past-present-and-future

2. "How to Prepare for Your First Year of College"
https://www.theteenmagazine.com/how-to-prepare-for-your-first-year-of-college
---
Udipta Bohara '21 (Hollins Abroad – London, Spring 2020)

Hello! My name is Udipta Bohara. I majored in Biology with a minor in Mathematics! I spent my Spring 2020 in London from the Hollins Study Abroad program.

Being able to spend a few months in one of the countries of my dreams was not just an eye-opening experience but also an opportunity to take time off and make the most out of undergraduate life. I got a chance to stay with one of the most wonderful families in London and made friends through them as well. If I was not eating the amazing variety of cuisines in London, I was making the most out of traveling to different places through one of the easiest transportation facilities in the world.

While adjustments and culture shock was an added experience from moving to London for an entire semester, it definitely made me a stronger and into a global person. If I had the chance, I would do it all over again without a second thought!


---
Tori Carter '21 (Kansai Gaidai- Japan, Spring 2020)

Hello, my name is Tori Carter! I was a Creative Writing major with a Communication Studies minor.

I studied abroad at Kansai Gaidai University in the Asian Studies Program in Spring 2020. I adored studying in Japan and making friends with the local and international students. I lived in the dorms but didn't miss out on meeting new people and exploring Japan. I got to take day trips on the weekends and visit temples and museums in Osaka, Kyoto, and other places. I hope to return to Japan one day to work and live there.
---
Julia Sullivan '21 (Spanish Studies Abroad - Seville, J-Term 2020)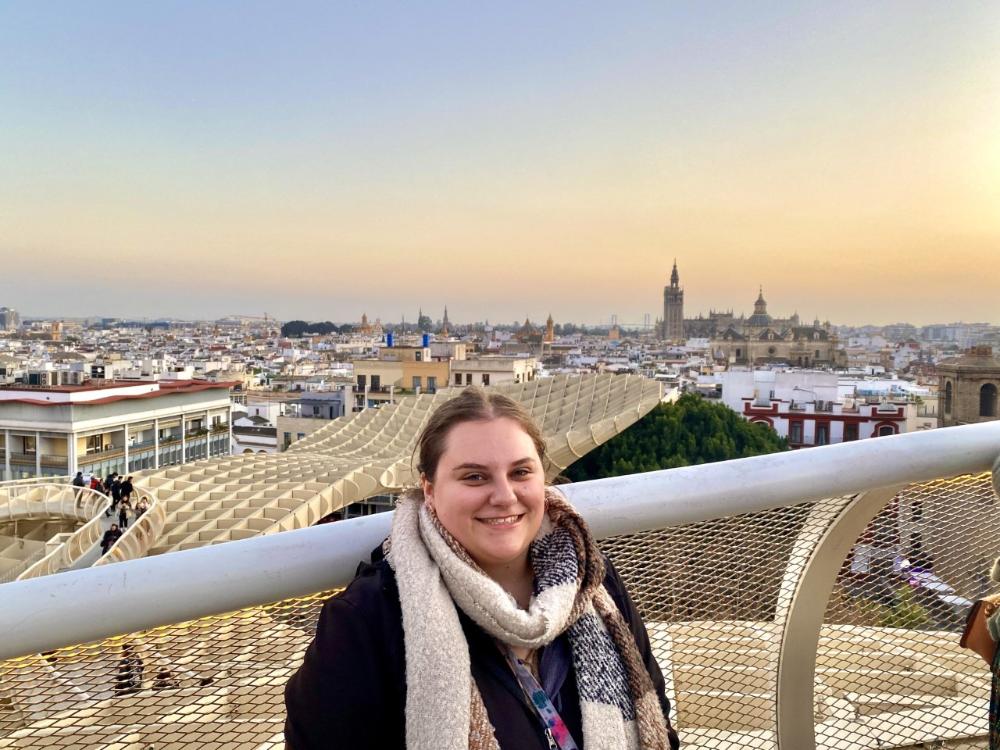 Hello everyone! My name is Julia Sullivan. I double majored in English with a concentration in Creative Writing and Spanish. I studied abroad in Seville, Spain with Spanish Studies Abroad during J-term 2020.

My first time traveling alone, as well as leaving the country, began as something stressful but immediately turned into something amazing. Seville, and Spain in general, is a cultural treasure chest packed with so much history and pride. There were so many beautiful places and people that have left an impression on me. (I racked up at least a thousand photos on my camera of all the beautiful scenery and artifacts!) During this short period I had the privilege to explore the Andalusia region of Spain, some highlights including a daytrip to Córdoba and a weekend in Granada. I lived with a host family for the month, something I wish everyone traveling abroad can experience. They helped me navigate life in Seville and fed me lots of delicious food, but also gave me a feeling of comfort when I returned home every day. My literacy and confidence speaking in Spanish skyrocketed by the time I returned to the U.S., something I'm very grateful for.

---
Jyoti Thapa '21 (The School for Field Studies- Cambodia, Fall 2019)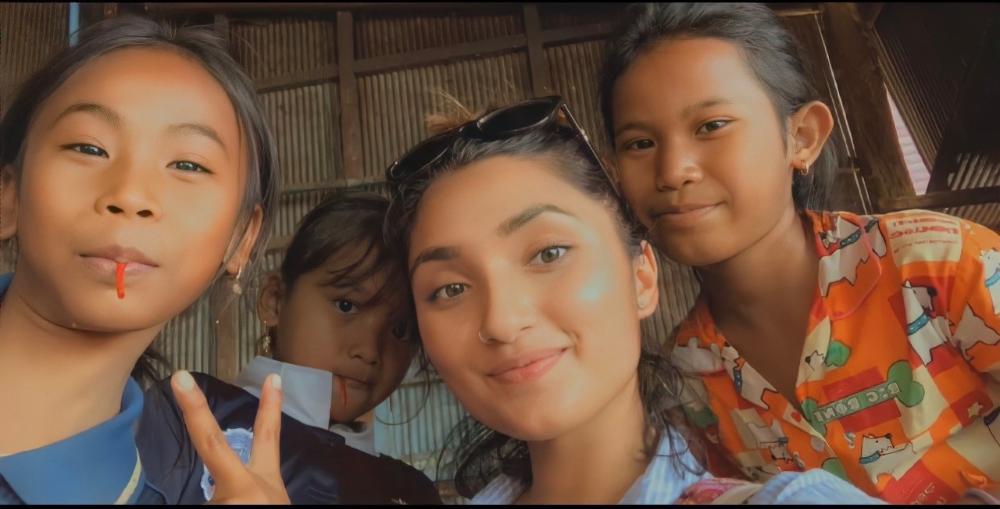 My name is Jyoti and I studied Environment Studies and Economics. I love traveling, learning about new cultures and meeting new people. I am also very passionate about international development and sustainability. With this passion, I decided to take on an adventure and fly alone to Siem Reap Cambodia for a SFS Conservation and Development Research program in Fall 2019. The SFS program featured road trip and hikes around the forests, villages, lakes and mountains of Cambodia along with an intensive research curriculum. Living in a country where I spoke no language and knew no one was a learning experience I wouldn't trade for anything. This program challenged me every day and inspired me to work harder to improve myself academically along with fostering my mental and emotional growth. I was also able to make best friends from colleges around United States, work with local students on a project, live with locals in different villages and hear their inspiring stories. With SFS, I was able to explore the life in Cambodia as a resident than a tourist, something I will always be grateful for.

So, if you are looking for a life changing experience and are passionate about learning different cultures, conducting a research and challenging yourself, SFS is for you!