Ecuador (J-Term)

ECUADOR: A BIO-CULTURAL JOURNEY ON THE EQUATOR
Program Dates:

January 8 - 25, 2024

Academic Focus: Students in this J-term course will have the chance to explore Ecuador- one of the most biologically and culturally rich countries on the planet. Located on the equator, this relatively small South American country is literally bursting with biodiversity and cultural vibrancy. There are 14 different indigenous cultures and more than 23,000 identified species, including 1600+ bird species, 10,000+ plant species, 500+ amphibian species.

During our 17-day stay we will explore the Andean highlands and the Amazon jungle with activities including:
5 days at a remote ecological field station;

two stays with indigenous (Quichua/Kichwa) communities in the high Andes and in the jungle;

volunteer work planting trees; and

opportunities to explore natural history/botanical/ethnobotanical parks
Students will work in teams on one of several on-going research projects examining: environmental perspectives of people in Ecuador and beyond, tropical moth biodiversity, understory plant adaptations, and mammalian activity in biodiversity corridors.

Eligibility: Open to all students. Student must be in good academic standing and have a minimum 3.0 GPA at time of application (and maintain that GPA minimum semester before program). Limited slots available.
*Because of the location and the nature of our activities, it is critical that the students that participate in this J-term course are prepared physically, emotionally, and mentally for the experience. You will need to be:
Able to walk at least 5 miles under challenging (mud & rain) conditions (speed is less important than endurance and adaptability;

Able to live in close quarters with fewer amenities (the field station lacks electricity, several locations lack hot water, indigenous community stays offer few amenities – we live with the community – can you deal with this);

Open to different cultures and foods – the people in Ecuador are among the most generous and kind I have ever met – but your diet will not offer the choices Americans are accustomed to and the language of Ecuador is Spanish;

Able to put the needs of the group above your own personal needs (a team player) – we function as a team in Ecuador spending 24/7 as a family (in 2023 we called ourselves Family Colibri), are you a team player or do you get super self focused?;

Adaptable – Ecuador is a developing country and things don't always go as planned – are you someone that can go with the flow?;

Curious – there is so so much to learn on this trip – are you excited about expanding your understanding of the world and of yourself?

Faculty Leader: Renee Godard (rgodard@hollins.edu)

Application Information: Faculty member(s) are no longer accepting applications for this program.
Applications for the 2025 J-Term program will open in April 2024. For any questions or more information on how to apply to this program, please contact the faculty leaders listed above.

Funding Opportunities: All Hollins students can apply for funding for this program through the Hollins International Travel Awards. Hollins students who are Federal Pell Grant recipients are also encouraged to apply for the Gilman International Scholarship (which opens mid-August 2023 with deadline of October 5, 2023; notification of award will be in December 2023).


For further questions, contact the faculty leader in charge of the program.
To view the video of the 2023 program to Ecuador, click on the image below: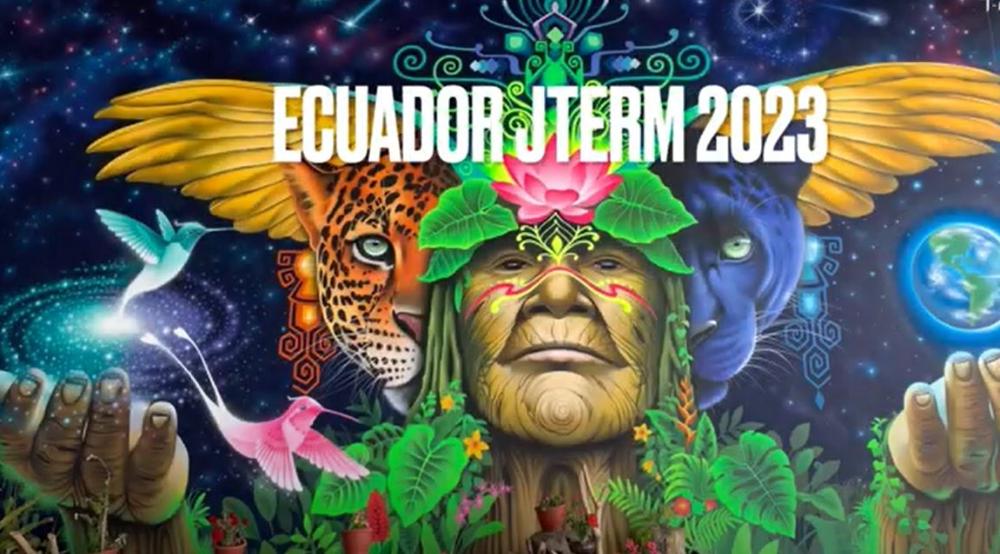 below: Prof. Godard and students on the 2023 Ecuador J-Term program outside of their hostel in Quito, Ecuador