Greece (J-Term)
CRETE, GREECE: YESTERDAY, TODAY, AND THE FUTURE
Program Dates

:
January 2025
Academic Focus:
Classics and Philosophy
In this J-term abroad course, we will develop a relationship with the island of Crete - - its biodiversity, key geographical location as a hinge between east and west, its rich history and culture from the prehistoric periods to the ancient and medieval worlds to its importance in early modern Greece history. The study of unique Creand maintain that GPA minimum until the semester before the program). Limited slots available.
*Because of the location and the nature of our activities, it is critical that the students that participate in this J-term course are prepared physically, emotionally, and mentally for the experience. Many of the excursions will include a good amount of walking. As such, you will need to be able and willing to walk at least two miles without difficulty.
Faculty Leaders:

Professor Christina A. Salowey (csalowey@hollins.edu)
Professor Christopher J. Richter (crichter@hollins.edu)

Application Information: Applications will open at a later date. For any questions or more information on how to apply to this program, please contact the faculty leaders listed above.



Funding Opportunities:

All Hollins students can apply for funding for this program through the Hollins International Travel Awards. Hollins students who are Federal Pell Grant recipients are also encouraged to apply for the Gilman International Scholarship in which they are studying abroad. Gilman applications open twice per year.

For further questions, contact faculty leaders for this program.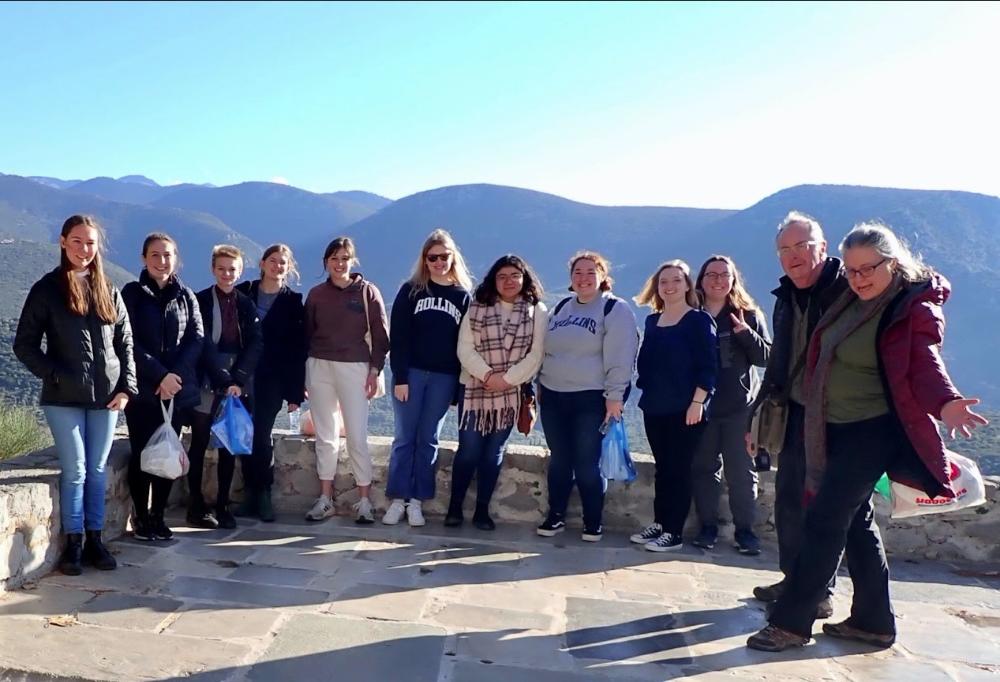 above: Professors Salowey and Richter with students on the 2023 Greece J-Term program in Athens, Greece.